Welcome to
Bar André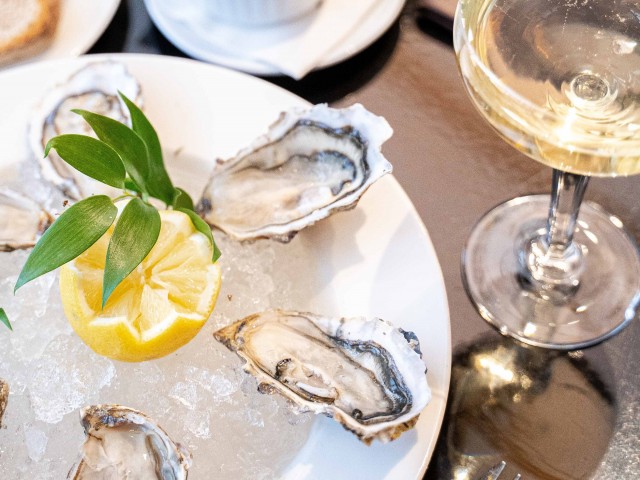 Bar André
[
An institution of the old port ]



Located at the foot of the towers, the Bar André is a real institution of
the old port of La Rochelle since 1947, open every day. The spacious rooms
with their varied decor and the terrace with a view of the port make this
place unique. The chef prepares a cuisine with local flavours based on
seafood specialities. The restaurant is open on Sundays. Local seafood is
available to eat in or take away.
Bar André BRASSERIE – FRUITS DE MER A EMPORTER La Rochelle
General information
Cuisine
Traditional Cuisine, Fish & Sea Food, Specialized in fish, Seafood, Takeaway seafood
Business type
BRASSERIE – FRUITS DE MER A EMPORTER
Services
Terrace, Private Hire, Bookings, WiFi, Take Away Order
Payment methods
Debit Card, American Express, Visa, Cash, EN - Titres restaurant, Eurocard/Mastercard, Cheques, Holiday Vouchers, Restaurant Ticket , Without contact, Amex
Access
Bike station
Cour des Dames
Bus
ligne bus yelo 1, 2,3,6
Parking
Vieux Port ouest (St-Jean d'Acre), Préfecture ou St-Nicolas
Mon

-

Thu

12:00 - 14:00 19:00 - 22:00
Friday
12:00 - 14:00 19:00 - 22:30
Saturday
12:00 - 14:30 19:00 - 22:30
Sunday
12:00 - 14:30 19:00 - 22:00